Tthe lightest of the great museums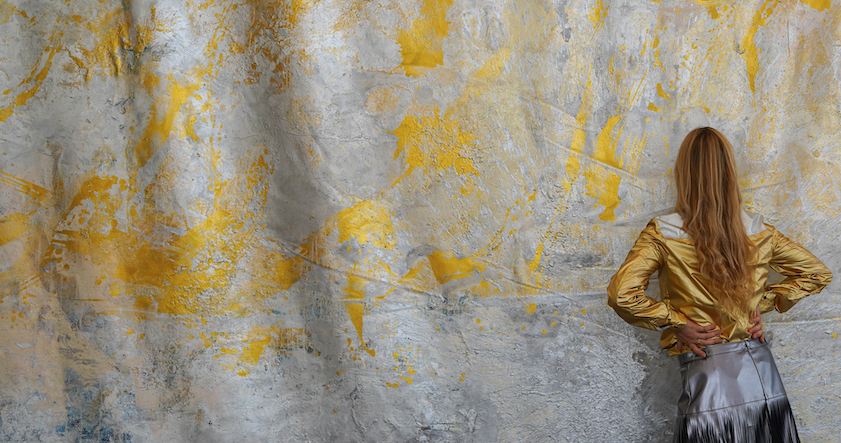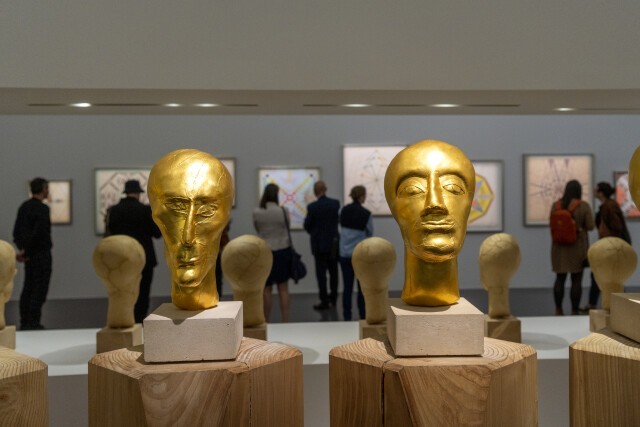 The Centre Pompidou-Metz welcomes and is close to all audiences and does everything possible to encourage access for as many people as possible, whether it be in terms of pricing, programming, mediation, training or services. It has been awarded the "Tourism & Handicap" label.
Once a quarter, the Centre Pompidou-Metz offers deaf and hard-of-hearing visitors an individual or group guided tour in French sign language (LSF). A mediator and an interpreter will be on hand to help you discover our exhibitions.
Meet in the Forum of the Centre Pompidou-Metz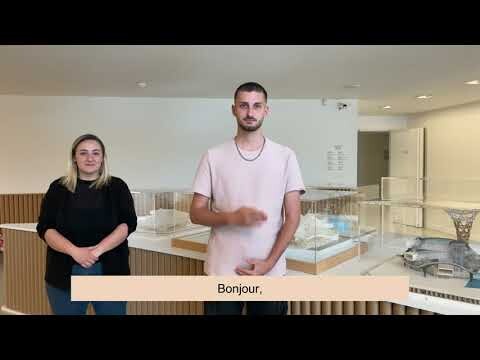 Reception of people with disabilities
People with reduced mobility
Wheelchairs are available free of charge at the reception desk in the Forum. Available in exchange for a deposit of identification.

Cane chairs are available free of charge in the changing rooms.
Hearing impaired or deaf people
A system of magnetic induction loops (MIF) to amplify sound is available for people wearing a hearing aid (set to position "T"). The ticket office, the Studio and the Auditorium (during events and performances) are equipped with these.
Visually impaired or blind persons
Guide dogs are allowed in all areas of the Centre Pompidou-Metz and are welcome.
Welcoming people who are far from culture
In order to promote access to culture for people who are particularly far from it, the Centre Pompidou-Metz has a proactive policy of creating ideal conditions for meeting and sharing works of art as well as the activities on offer: adapted mediation, specific pricing, personalised support for professionals and volunteers who work in the social sector.
Relay of partner structures
Are you an employee or volunteer in a social structure? Take advantage of the free discovery visits and training courses to help you prepare a future visit to the Centre Pompidou-Metz with your group.
The art of sharing
This is a two-part training programme to prepare your group visit.
Discovery visit The aim of these visits is to familiarise you with the Centre Pompidou-Metz and its exhibitions, to discover the various activities on offer (live performances and workshops for young people), and to get to know the team dedicated to relations with the social field (mediators and public centre) in preparation for your visit projects.
**Cycle of meetings and visits
This cycle will enable you to conduct a visit independently with your group. It is based on several meetings:
With the exhibition curators, in the company of the mediators

With the programming teams, to present current and future exhibitions.

With our mediators, with the aim of better handling the groups (visits to the exhibition spaces, reflection on the visit and the most suitable activities, in-depth study of a particular theme, etc.)

With partner establishments in relation to the different types of disability.
**Registration by email: accessibilite@centrepompidou-metz.fr or by phone: 03 87 15 39 77