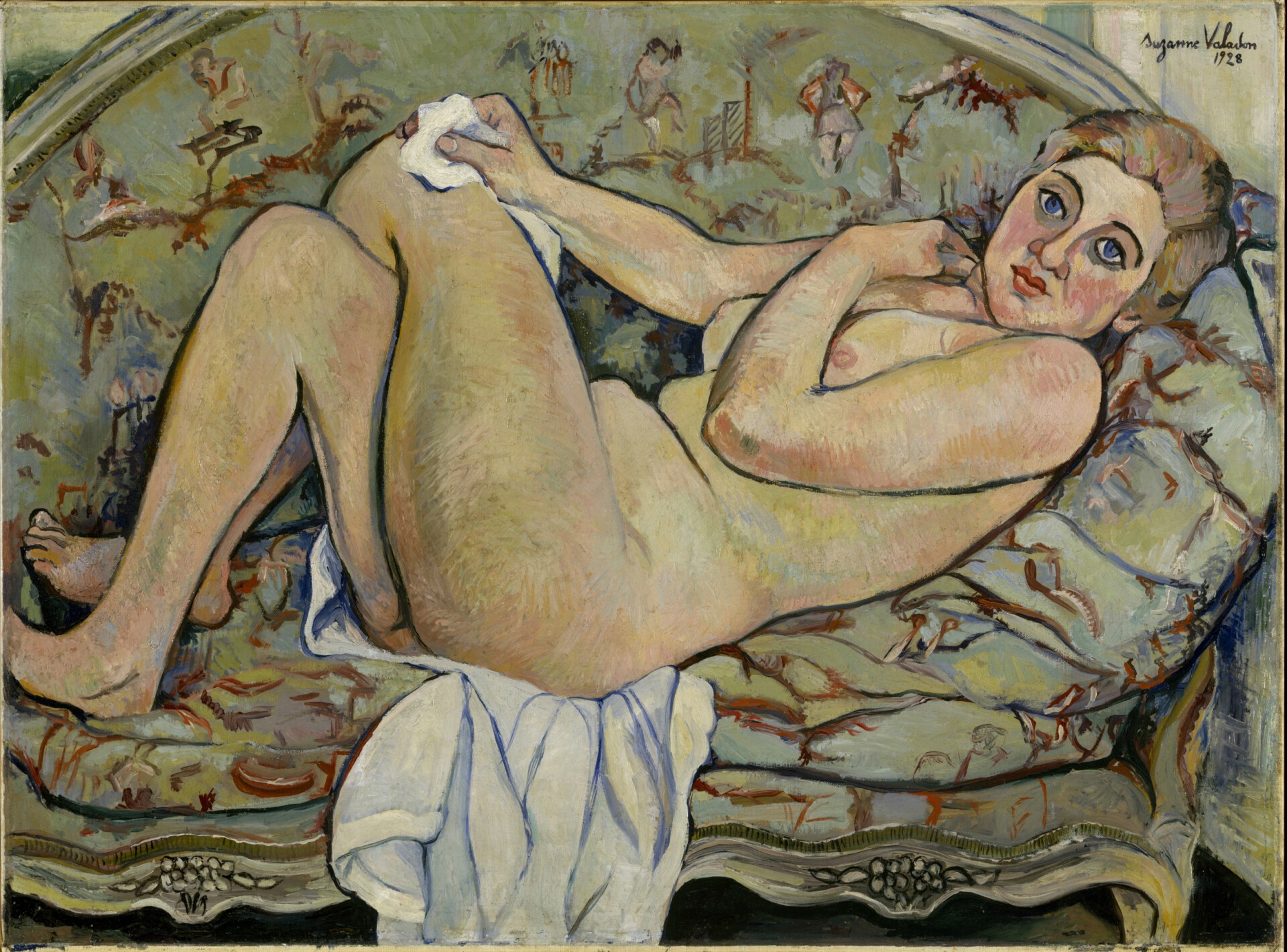 Curator
Chiara Parisi, Director of the Centre Pompidou-Metz
Travelling Exhibition
The exhibition is created and organised by the Centre Pompidou-Metz from the 15th of April to the 11th of September 2023 and it will later be seen at the Nantes Art Museum from 3 November 2023 to 18 February 2024, then at the National Art Museum of Catalonia in Barcelona from 11 April to 1 September 2024.
Suzanne Valadon (1865-1938) left a fascinating, transgressive and radical body of work to art history. Her rebellious character, her exceptional destiny, her life and her art, shared with her son Maurice Utrillo and her husband André Utter, have never ceased to inspire interpretation of her work. Every aspect of the romantic life of an artist in contact with a range of different universes gives us a vital portrait of emerging modernity, throwing light on an era on the cusp of two worlds and taking the spectator from the 19th to the 20th century.
More than sixty years after the last Suzanne Valadon retrospective in France, which the Musée National d'Art Moderne hosted in 1967, the exhibition 'Suzanne Valadon: A World of Her Own' sheds light on this exceptional model turned artist. The third retrospective curated by Chiara Parisi, director of the Centre Pompidou-Metz, the exhibition sets out to highlight the expressive and resolutely contemporary character of her work and to reassess Suzanne Valadon's position in the history of art, which has attached little importance to this bold artist, whose output was for a long time considered peripheral to the dominant currents of her time – Cubism and abstract art were blossoming at a time when she was passionately advocating the need to paint reality.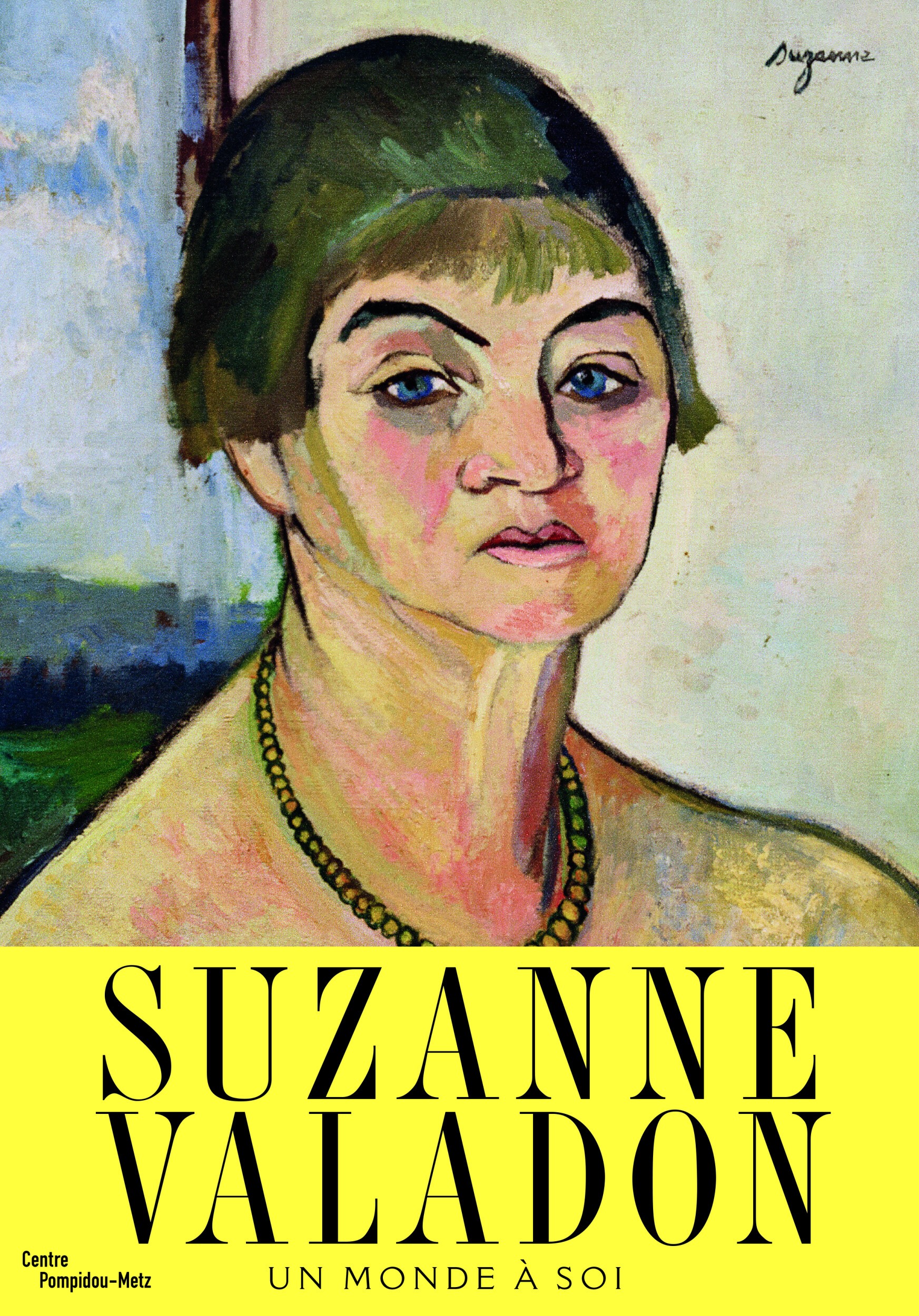 Exhibition catalogue - Suzanne Valadon: A World of Her Own
Nearly sixty years after her last retrospective in France, the Centre Pompidou-Metz is paying tribute to Suzanne Valadon with an ambitious monograph that has been conceived as a portrait. The accompanying catalogue offers a rereading of her work in all its complexity and makes it possible to resituate it in the history of art. Essays by Chiara Parisi, Philip Dennis Cate, Jean-Paul Delfino, Daniel Marchesseau and Yelin Zaho and contributions by Sophie Bernal, Paula Birnbaum, Sophie Bramly, Magali Briat-Philippe, Louise Chennevière, Gwendoline Corthier-Hardoin, Gilles Genty, Stéphane Guégan, Céline Le Bacon, Claire Lebossé, Constance de Monbrison, Saskia Ooms, Florence Saragoza and Jeanine Warnod shed light on this resolutely contemporary artist's life which spanned the 19th and 20th centuries, and on her practice and her uncompromising œvre.
---
Suzanne Valadon. Un monde à soi Éditions du Centre Pompidou-Metz.