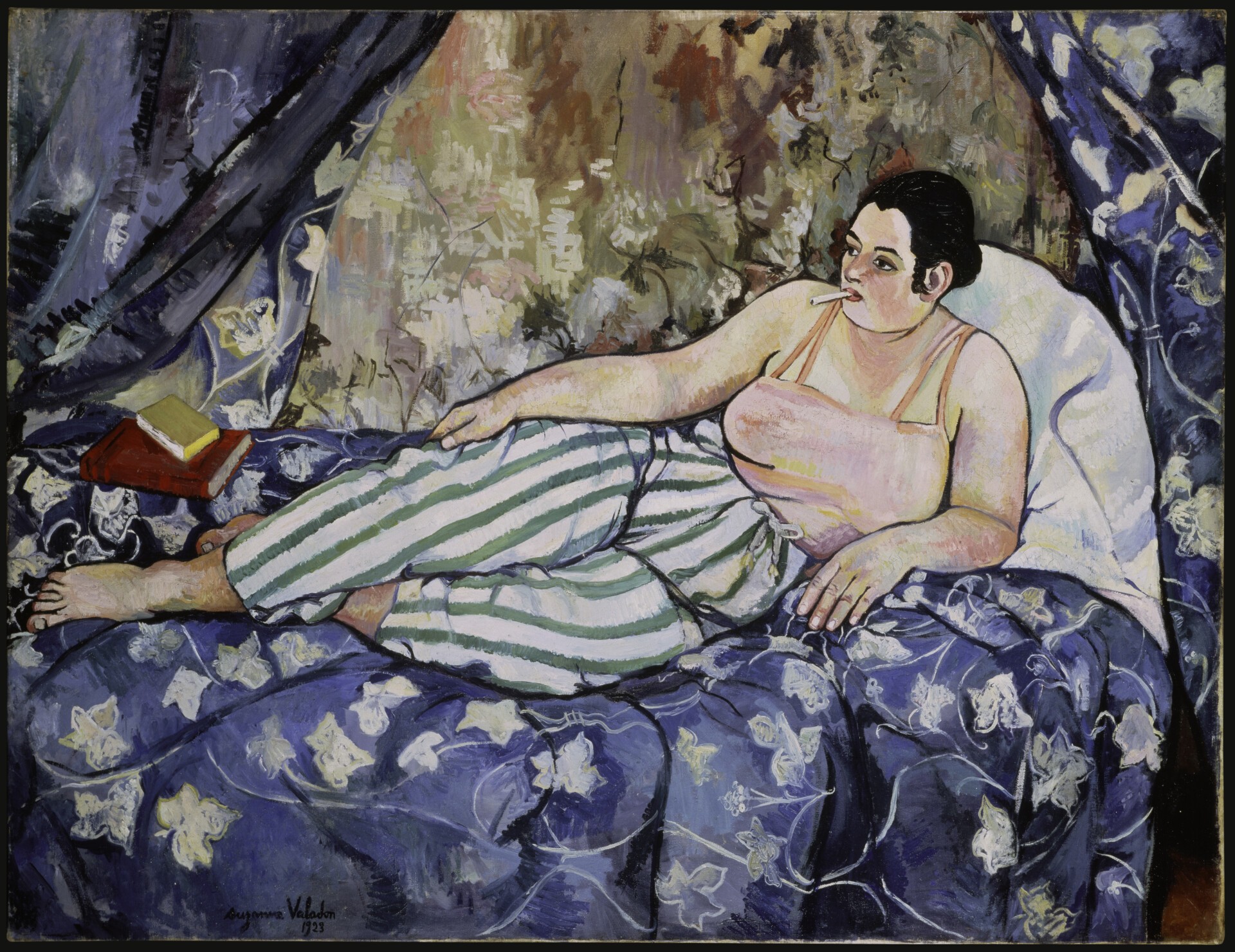 Curator
Chiara Parisi, Director of the Centre Pompidou-Metz
Travelling Exhibition
The exhibition is created and organised by the Centre Pompidou-Metz from the 15th of April to the 11th of September 2023 and it will later be seen at the Nantes Art Museum, in 2023, then at the National Art Museum of Catalonia in Barcelona, in 2024.
Suzanne Valadon (1865-1938) left a fascinating, transgressive and radical body of work to art history. Her rebellious character, her exceptional destiny, her life and her art, shared with her son Maurice Utrillo and her husband André Utter, have never ceased to inspire interpretation of her work. Every aspect of the romantic life of an artist in contact with a range of different universes gives us a vital portrait of emerging modernity, throwing light on an era on the cusp of two worlds and taking the spectator from the 19th to the 20th century.
Almost fifty years after Suzanne Valadon's last retrospective in France, the Centre Pompidou-Metz pays homage to her with an ambitious monograph designed like a story. Suzanne Valadon. A World of One's Own escapes from the elements of her mythology to provide a fresh reading of her work in all its complexity and thus restore it to the context of an art history that has taken little notice of a daring artist who refused to be classified within a movement. The third retrospective with Chiara Parisi at the head of the Centre Pompidou-Metz, the exhibition will look at the expressive and resolutely contemporary character of the works of Suzanne Valadon.