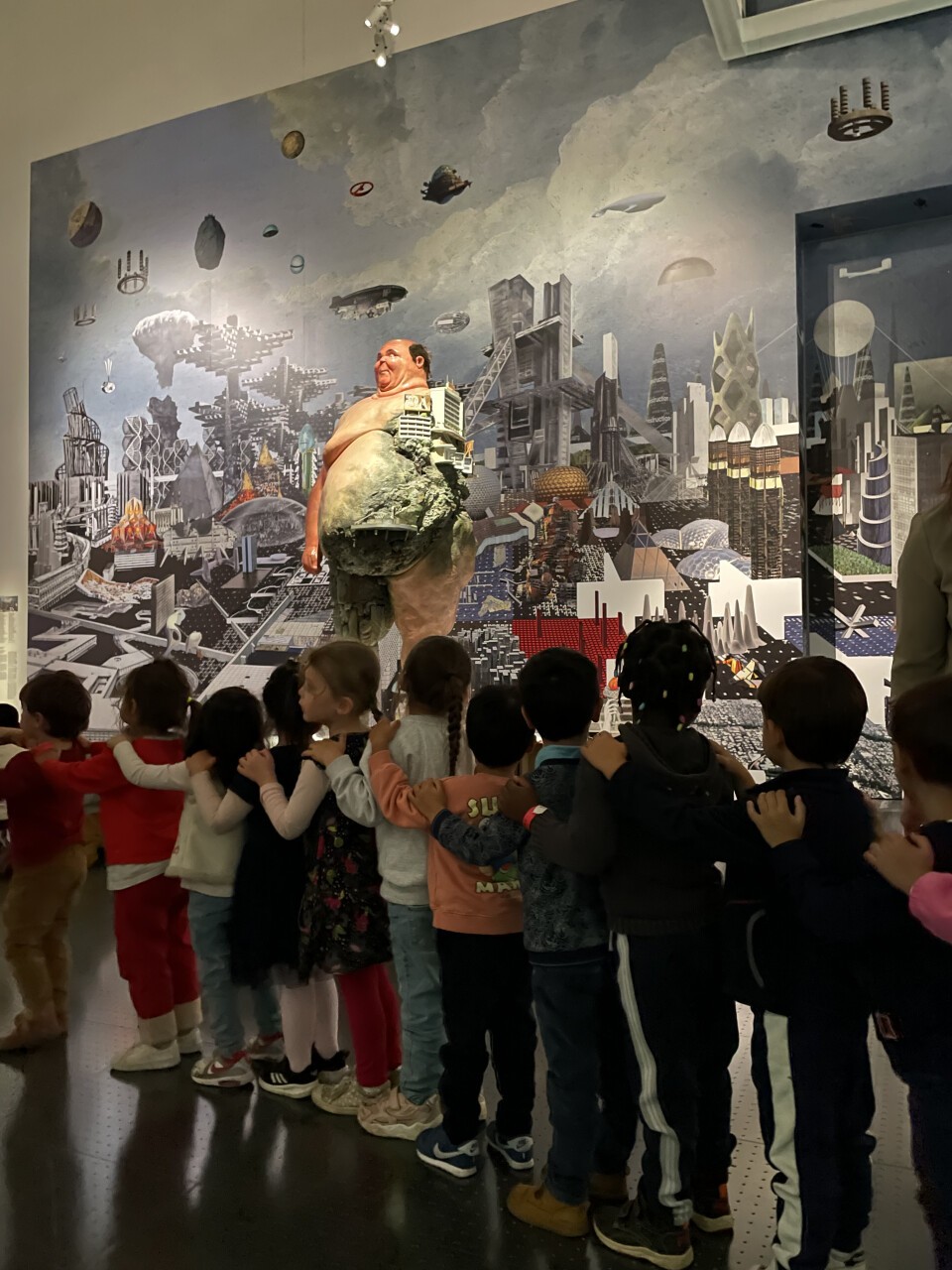 Tarif de la visite, en complément du prix du billet d'entrée aux expositions pour les + de 25 ans, gratuit pour les adhérents Pass-M, Pass-M SOLO, Pass-M DUO
Inscriptions en ligne et sur place le jour même (sous réserve des places disponibles)
audience
Pour les enfants de 5 à 9 ans et leurs parents
Quel plaisir de rentrer dans une autre dimension, d'aborder des êtres étranges, des ciels à deux soleils comme celui de Laurent Grasso. En famille, on parcourt l'exposition pour créer, s'exprimer, inventer, détourner et surtout s'amuser. Créer des colonnes étranges à l'instar de Julian Charrière, accumuler des silhouettes hybrides à partir de Female Robot de Kiki Kogelnik, gonfler des gants en latex pour illustrer l'oeuvre de Zanele Muh Oli. Un moment créatif privilégié à partager avec petits et grands.
By and with Sabrina Calvo, Koji and SchlampaKir Von Fickdich
Duration: 40'

Half an hour to dress Koji – with a garment woven in real time, as she plays the piano and sings.