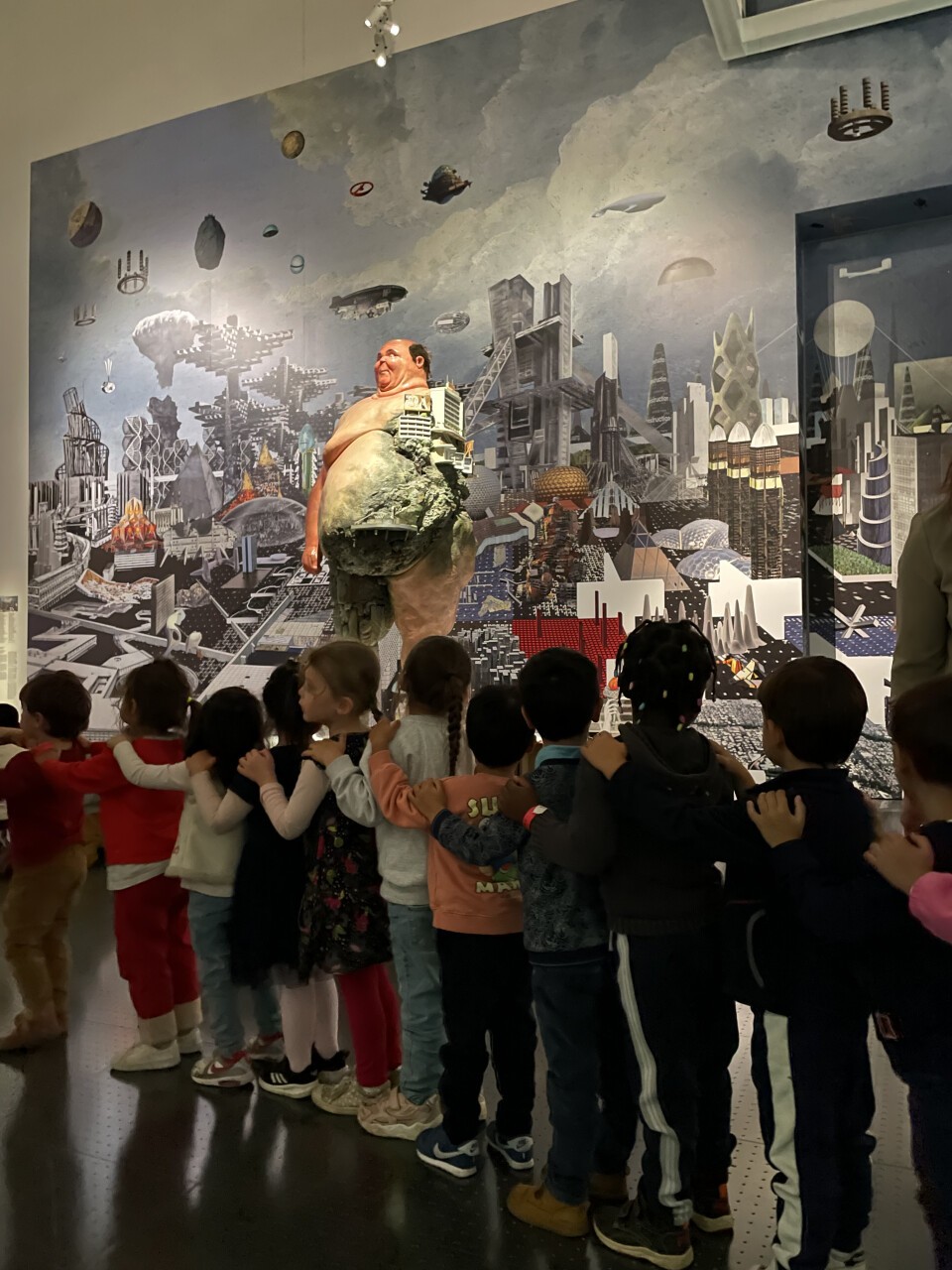 Tarif de la visite, en complément du prix du billet d'entrée aux expositions pour les + de 25 ans, gratuit pour les adhérents Pass-M, Pass-M SOLO, Pass-M DUO
Inscriptions en ligne et sur place le jour même (sous réserve des places disponibles)
audience
Pour les enfants de 5 à 9 ans et leurs parents
Quel plaisir de rentrer dans une autre dimension, d'aborder des êtres étranges, des ciels à deux soleils comme celui de Laurent Grasso. En famille, on parcourt l'exposition pour créer, s'exprimer, inventer, détourner et surtout s'amuser. Créer des colonnes étranges à l'instar de Julian Charrière, accumuler des silhouettes hybrides à partir de Female Robot de Kiki Kogelnik, gonfler des gants en latex pour illustrer l'oeuvre de Zanele Muh Oli. Un moment créatif privilégié à partager avec petits et grands.
exhibition
Nov 05, 2022
→
Apr 10, 2023
Art & science-fiction
Grande Nef et Galerie 3

The exhibition is in line with critical and socially engaged science fiction that explores the flaws of our immediate future.
By and with Sabrina Calvo, Koji and SchlampaKir Von Fickdich
Duration: 40'

Half an hour to dress Koji – with a garment woven in real time, as she plays the piano and sings.
Workshop
Nov 05, 2022
→
Apr 02, 2023
Guillaume Bouisset
Ateliers Jeune Public
Duration: 90'

Dans un espace baigné de lumière, Guillaume Bouisset propose aux enfants de venir concevoir de petits objets lumineux inspirés par leurs rêves.