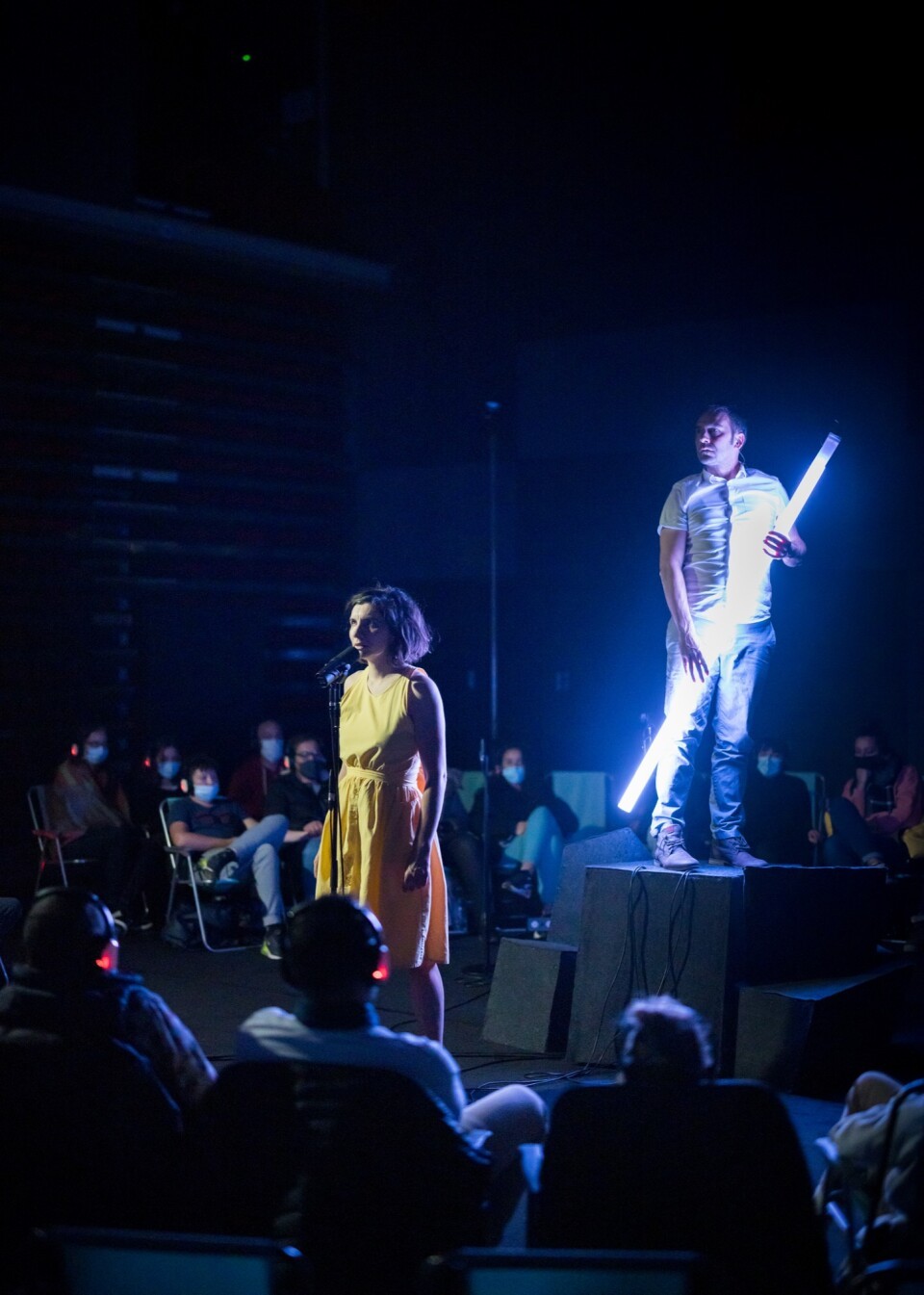 price
15 € / 10 € pour les titulaires du PASS-M et PASS-M Jeune
Inspired by the major work by the US writer Ray Bradbury, The Martian Chronicles takes the audience to the heart of an epic of a new kind, where men arrive on Mars, leaving the Earth behind them, racked by war and chaos. In a performance combining theatre, sound creation and radio installation, the actors move among the audience and relive the discovery of the red planet.
exhibition
Nov 05, 2022
→
Apr 10, 2023
Art & science-fiction
Grande Nef et Galerie 3

The exhibition is in line with critical and socially engaged science fiction that explores the flaws of our immediate future.