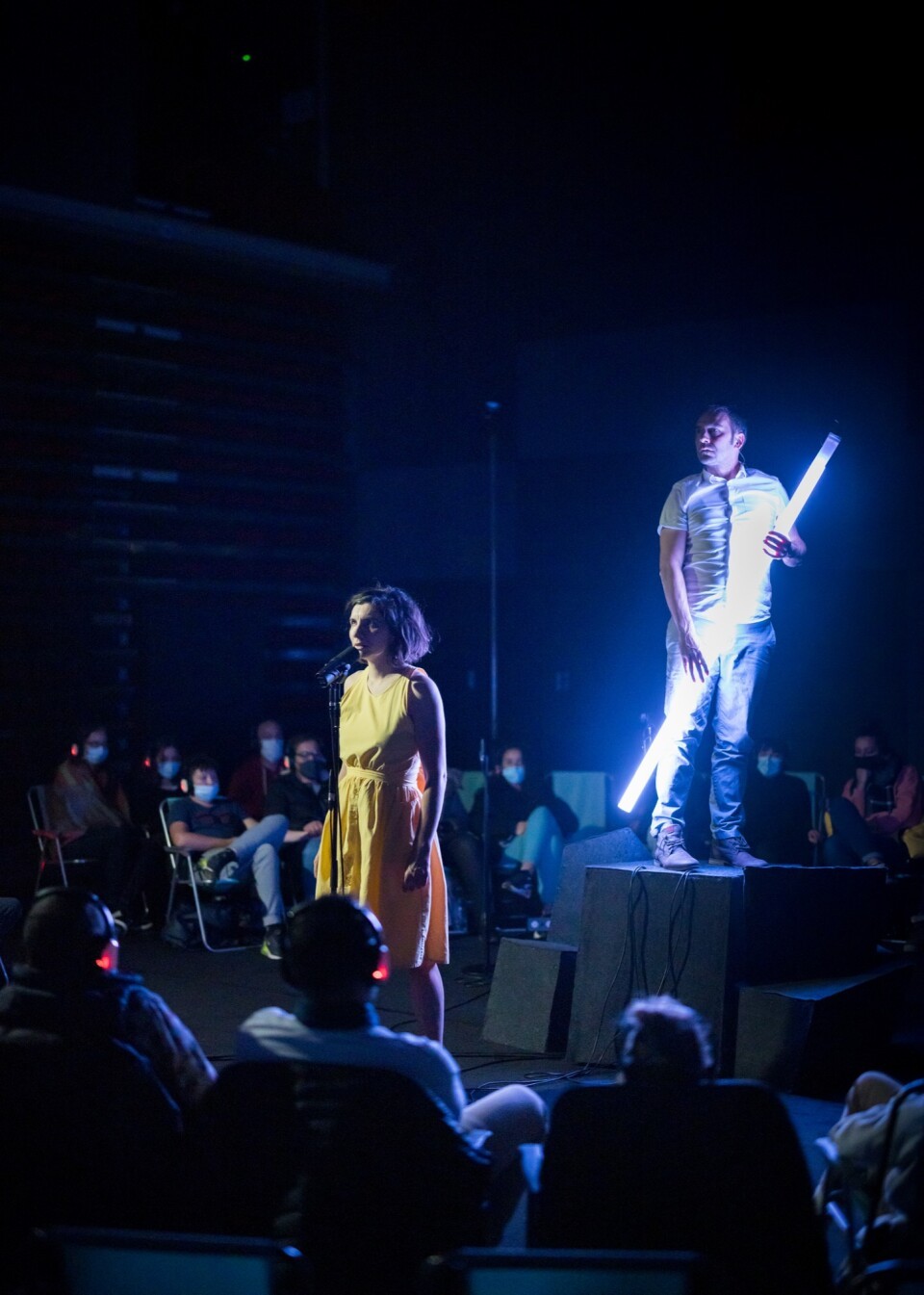 price
15 € / 10 € pour les titulaires du PASS-M et PASS-M Jeune
Inspired by the major work by the US writer Ray Bradbury, The Martian Chronicles takes the audience to the heart of an epic of a new kind, where men arrive on Mars, leaving the Earth behind them, racked by war and chaos. In a performance combining theatre, sound creation and radio installation, the actors move among the audience and relive the discovery of the red planet.
By and with Sabrina Calvo, Koji and SchlampaKir Von Fickdich
Duration: 40'

Half an hour to dress Koji – with a garment woven in real time, as she plays the piano and sings.