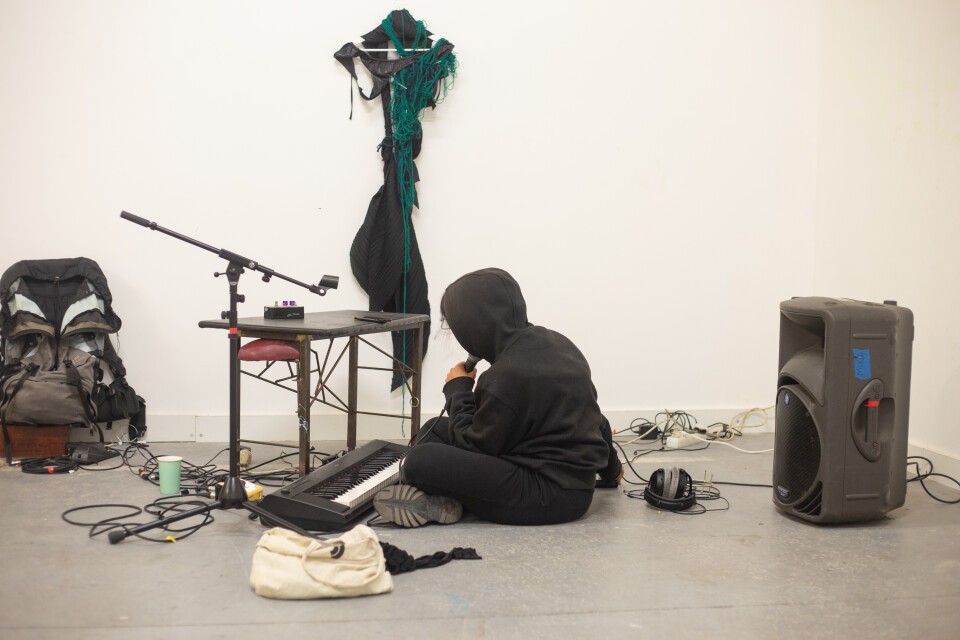 Half an hour to dress Koji – with a garment woven in real time, as she plays the piano and sings. The dress is presented, adjusted and cut to fit her body in movement – without hampering her movements, but in line with her breathing, gestures and voice. Bri is silent and dances around her with her scissors, taking care not to cause an accident, attentive to the fold of the fabric, to places where she can hang her woollen thread. The dress, the dance and singing fade away together.
exhibition
Nov 05, 2022
→
Apr 10, 2023
Art & science-fiction
Grande Nef et Galerie 3

The exhibition is in line with critical and socially engaged science fiction that explores the flaws of our immediate future.
Workshop
Nov 05, 2022
→
Apr 02, 2023
Guillaume Bouisset
Ateliers Jeune Public
Duration: 90'

Dans un espace baigné de lumière, Guillaume Bouisset propose aux enfants de venir concevoir de petits objets lumineux inspirés par leurs rêves.