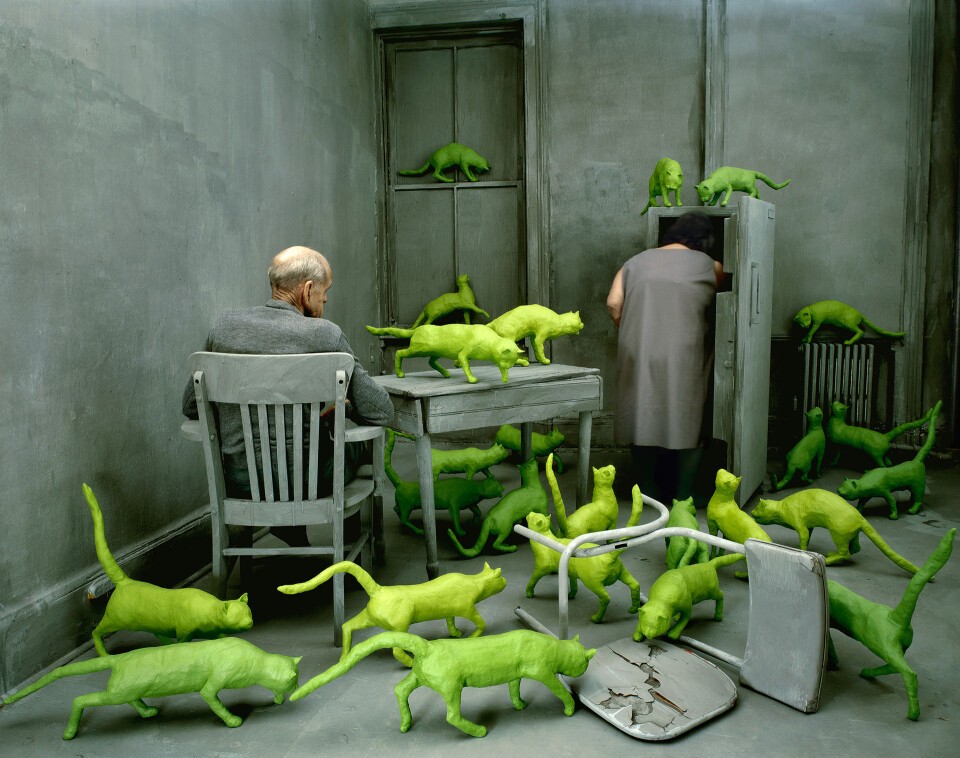 price
6€ / Gratuit pour les adhérents Pass-M, Pass-M SOLO, Pass-M DUO
Avec la Maxi visite, embarquez pour un voyage de 2 heures au cœur des Portes du possible. Art & science-fiction !
Rassemblant plus de 200 œuvres de la fin des années 1960 à nos jours au sein d'une scénographie immersive, cette exposition envisage la SF non pas comme un genre mais plutôt comme une méthode de pensée, un outil de compréhension du monde. "La science-fiction, c'est l'art du possible" déclarait l'écrivain Ray Bradbury, la possibilité de vous faire voir l'avenir de notre monde - et la cathédrale de Metz - différemment.
exhibition
Nov 05, 2022
→
Apr 10, 2023
Art & science-fiction
Grande Nef et Galerie 3

The exhibition is in line with critical and socially engaged science fiction that explores the flaws of our immediate future.
By and with Sabrina Calvo, Koji and SchlampaKir Von Fickdich
Duration: 40'

Half an hour to dress Koji – with a garment woven in real time, as she plays the piano and sings.
young audience
Nov 05, 2022
→
Apr 02, 2023
Guillaume Bouisset
Ateliers Jeune Public
Duration: 90'

Dans un espace baigné de lumière, Guillaume Bouisset propose aux enfants de venir concevoir de petits objets lumineux inspirés par leurs rêves.