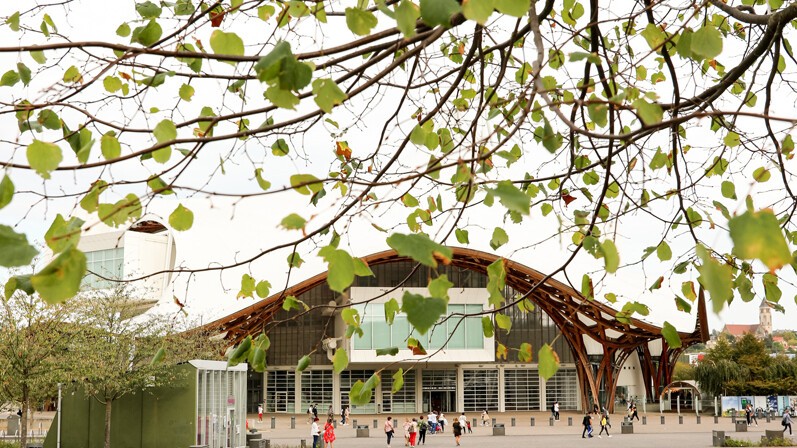 place
Parvis du Centre Pompidou-Metz
Order
Order from IRCAM - Centre Pompidou
Composer Jean-Luc Hervé's Biotope invites the visitor to enter a place transformed by the sound environment: it is on the Parvis, hidden in a "tulip-post" and in the roof-wing of the building that a polyphony is born. You will indeed hear a dialogue between the individuals of a population of small, invisible "sound animals" and witness surprising flights of fancy.
Samuel Tomatis
La Capsule

Le designer Samuel Tomatis crée un petit laboratoire rempli d'échantillons de différentes espèces d'algues. Vous pourrez les manipuler et observer les propriétés qui font de ce végétal l'un des matériaux du futur pour le design.
Galerie 2
Duration: 60'
4 € / Gratuité pour les titulaires du PASS-M et PASS-M jeune (exclusivement sur présentation de la carte en cours de validité)

En compagnie d'un des conférenciers du Centre Pompidou-Metz, percez les secrets des œuvres présentes dans l'exposition Mimèsis. Un design vivant.
Galerie 2
Duration: 45'
4 €