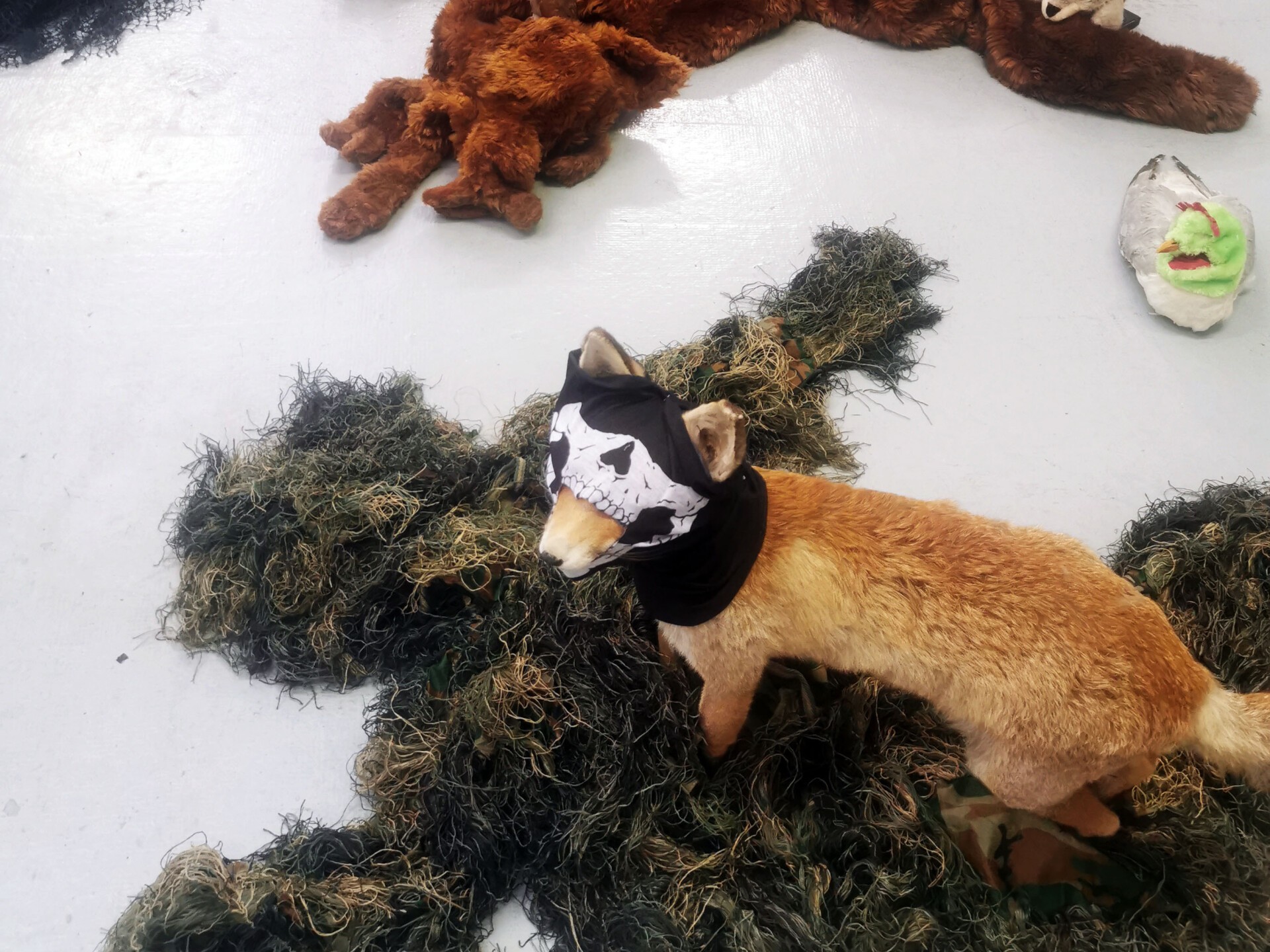 "It's a meeting in the Museum Forum.
The animals are hooded, so masked they change their identity from chicken, rabbit, bird, duck...
Perhaps then they are freer, different, different? More secret? More playful? More dangerous?
Sometimes they are suspended above our heads, each resting on a mirror, so that by observing them we see ourselves, and also become rabbit, cat, duck...
A dog has joined the groups, adorned with an anti-Covid mask, our new "masquerade" that we will all surely remember forever."