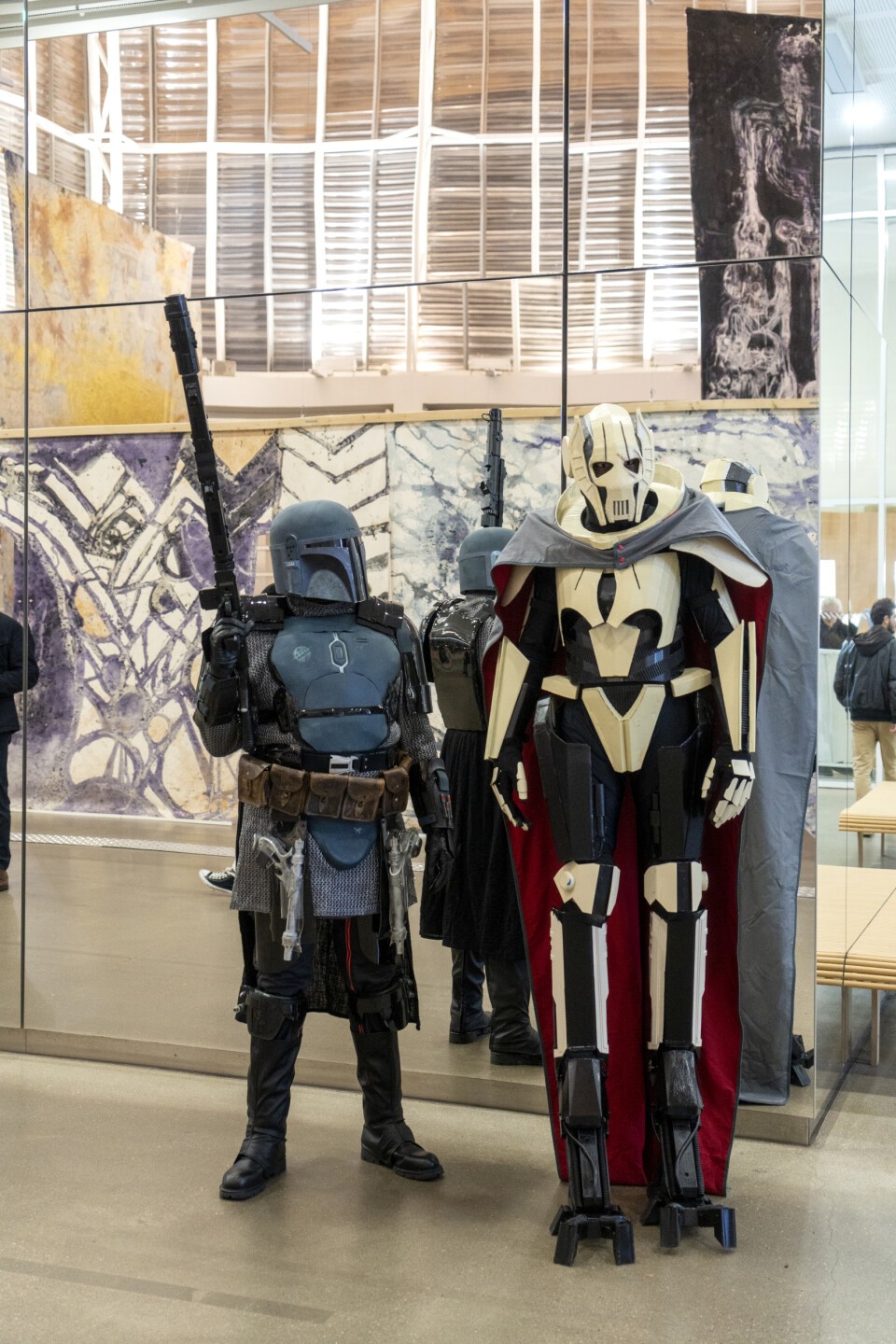 Cosplay – a portmanteau word from "costume" and "play" – is a leisure activity where participants don costumes and take on the appearance of a fictional character. The phenomenon emerged in the 70s and 80s in the United States with the release of Star Trek and Star Wars, and now exists in several countries, with the addition of manga and heroic fantasy characters, among others.
By and with Sabrina Calvo, Koji and SchlampaKir Von Fickdich
Duration: 40'

Half an hour to dress Koji – with a garment woven in real time, as she plays the piano and sings.