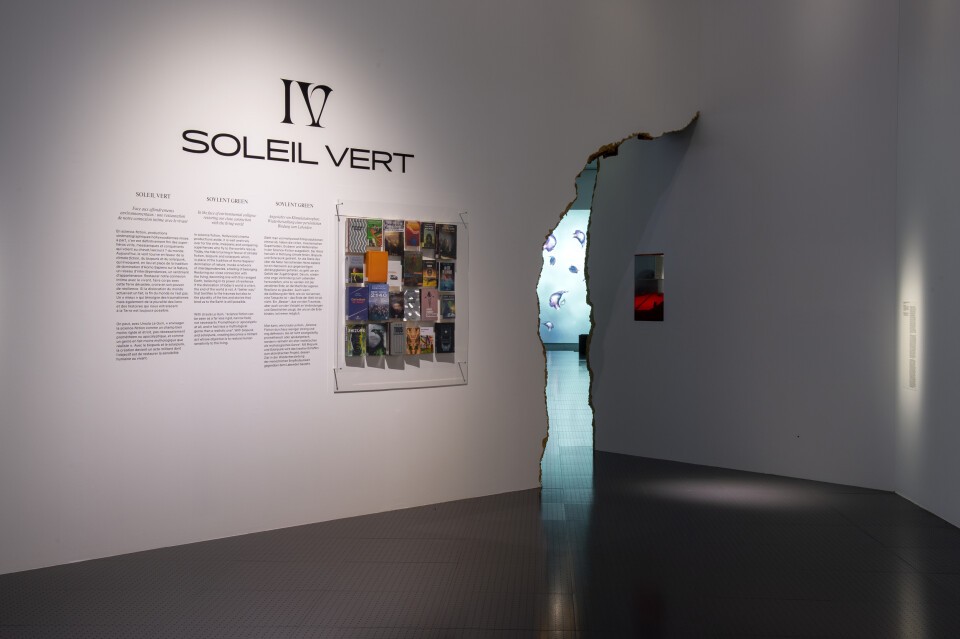 price
5 € / Gratuit pour les adhérents PASS-M, PASS-M SOLO et PASS-M DUO
Le duo Berdaguer et Péjus a recréé le parfum de la Xatartia, cette fleur d'altitude endémique des Pyrénées orientales. Il en résulte une œuvre olfactive érigée par anticipation, en souvenir d'une fleur en voie d'extinction. Au cours de cette conférence/performance , le chercheur Théo Bourgeron reviendra sur la genèse et le processus du projet, développé en collaboration avec une équipe de parfumeurs et un botaniste. Cette œuvre est une commande du Centre national des arts plastiques, montrée pour la première fois au Centre Pompidou Metz.
exhibition
Nov 05, 2022
→
Apr 10, 2023
Art & science-fiction
Grande Nef et Galerie 3

The exhibition is in line with critical and socially engaged science fiction that explores the flaws of our immediate future.