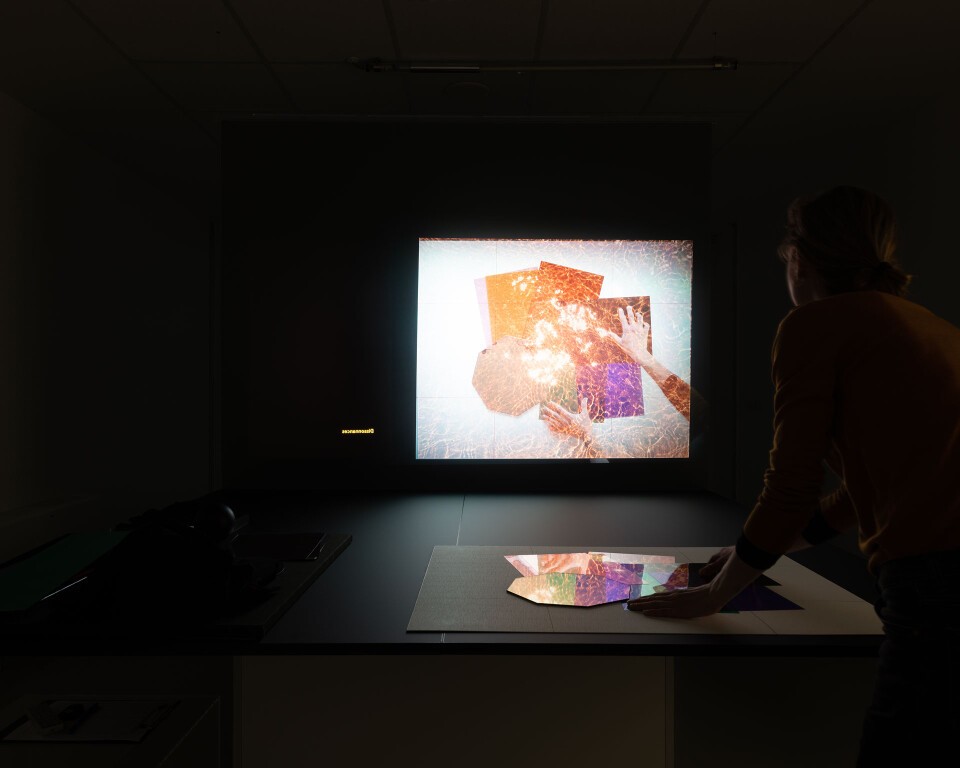 Une image voilée, un enchaînement de mots et de formules étranges, des objets à manipuler. Par un dispositif proche de la photographie argentique, l'installation proposée ici joue de la lumière et d'une image à découvrir. À l'aide d'accessoires, le spectateur est invité à composer des formes et créer des ombres pour bien voir. Tout comme les mots qui défilent et les gestes qui se dessinent, la photographie en mouvement nous invite à réfléchir à l'acte de regarder.
La Capsule est un lieu de rencontres, d'échanges et de pratique artistique ouvert à tous. #LaCapsuleCPM
exhibition
Feb 04, 2023
→
Jan 27, 2025
Galerie 1

It is all the more necessary to show how creation can also proceed by repetition, insistence, multiplication, counting, accumulation, rather than in isolated works or gestures.